SOLUTIONS
NETWORK
Color Options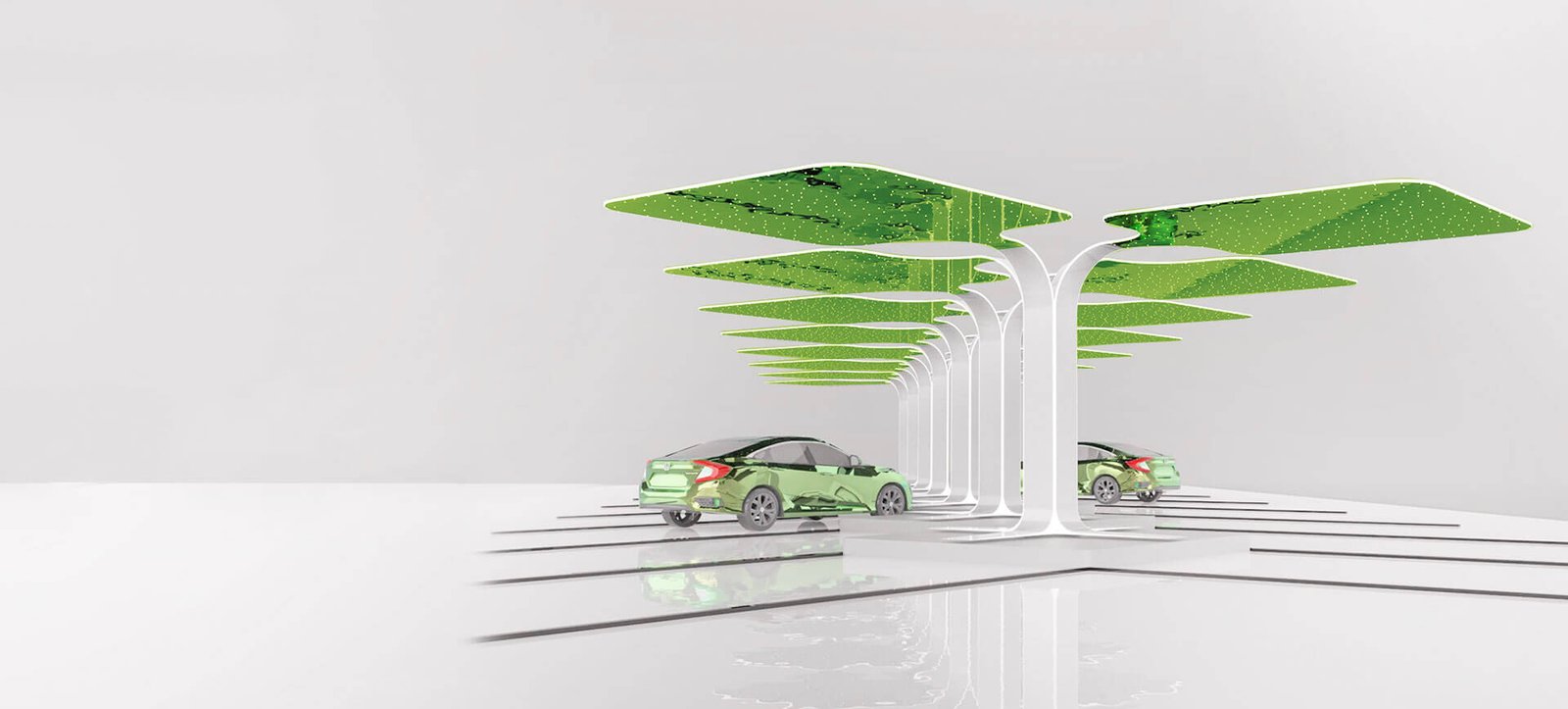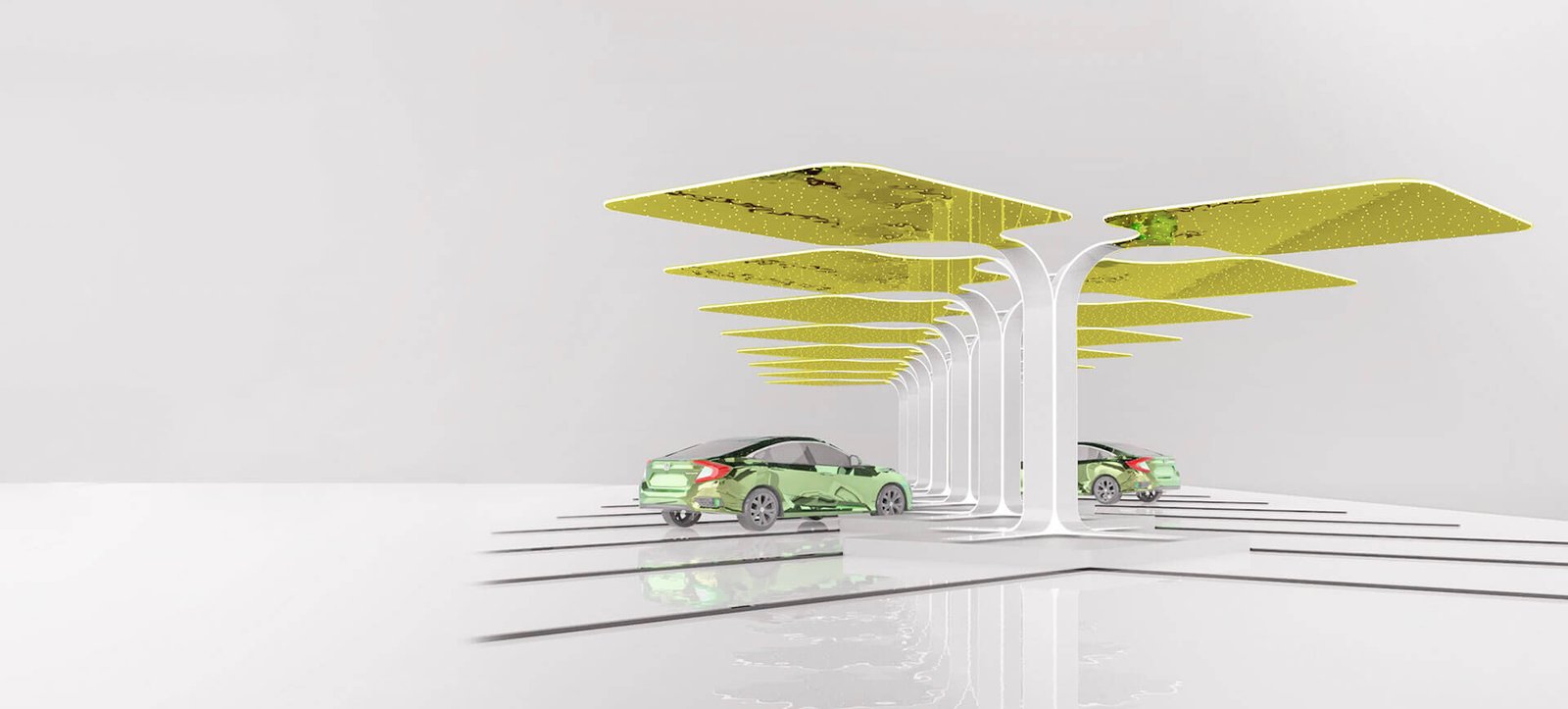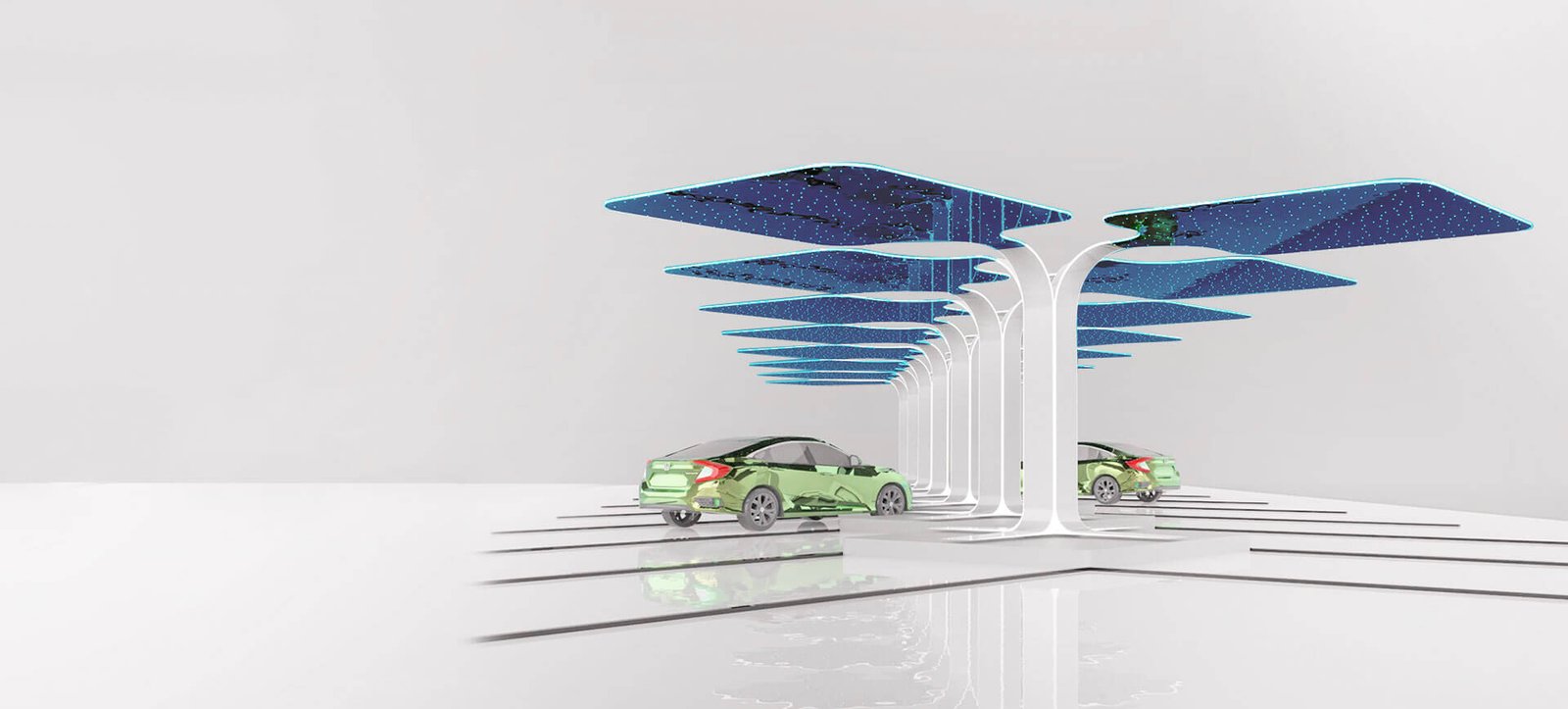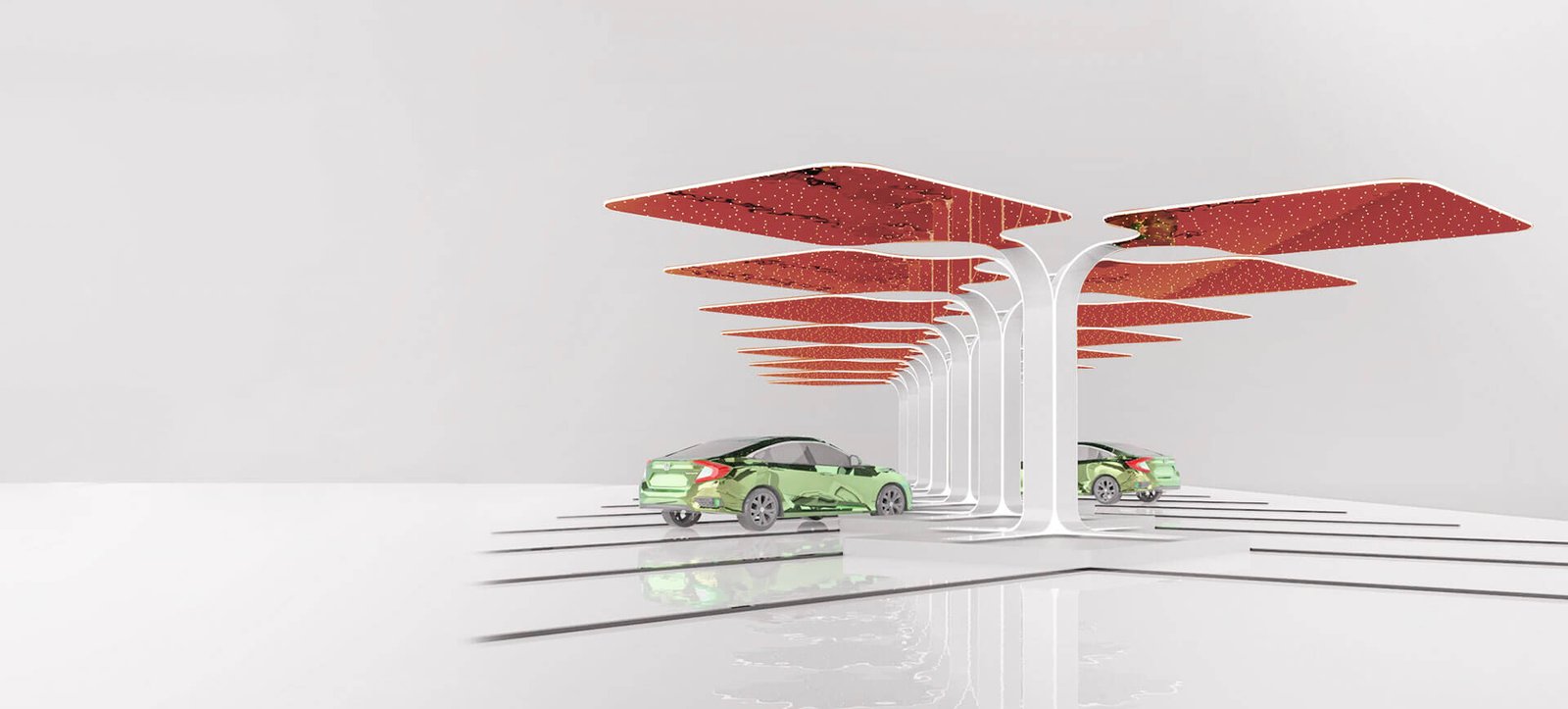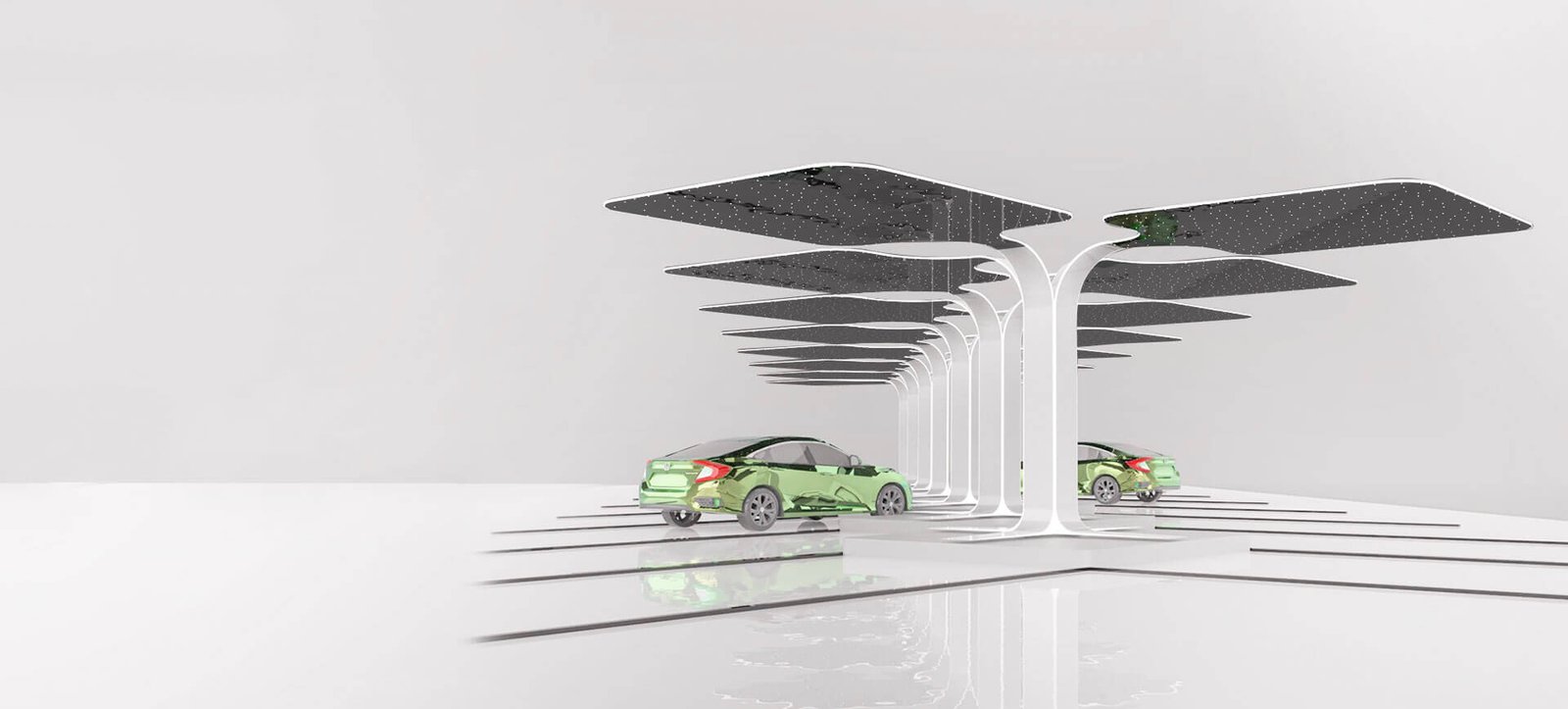 Our wide range of products is ready to meet the demands of customers. In terms of both the charging power as well as stations. The designs are world class and designed to generate strong positive response and a sense of involvement with the green energy revolution.
With chargers ranging from 3.3 kW to a massive 600 kW, our chargers are ready to respond to any and every use case of customers.
Starting from wall-mounted 3.3 kW DC chargers suited for scooters, bikes, auto-rickshaws, and small cars, 7.7 kW DC chargers for mid-size cars & SUVs, going up all the way to 600 kW DC chargers suited for charging heavy vehicle fleets in a short time, we have it all.  From residential charging needs to fleet operators, from schools to offices, malls to hospitals, from personal electric vehicles to multi-truck fleets, all types and sizes of demand can be fulfilled by us.
For further discussion on solutions, please contact us.
INPUT SPECIFICATIONS
Input Voltage (AC)
240V-AC (Single Phase)
Power Factor
YES
OUTPUTS
Number of Outputs
1 Nos.
Output Power
3.3 KW
Socket Type
Open Socket
Surge Indication
YES
Energy Indication
Class 1
AC/DC
AC
Onboard Charger
Required
Required
YES
Vehicle Type
2/3/4 Wheeler
SOFTWARE
Support
Mobile App
OTA support
Yes
Reports Generation
Daily
Power Down Notification
Yes
Schedulable
Yes
CONNECTIVITY
Connection
GSM/WiFi
Proximity Detection
Yes (ble)
Offline working capability
No
DESIGN
Appeal
Sleek design
Display Indicators
12 cm X 4cm
Connectivity status
Yes
Device Status
Yes
Charge Tamper Status
Yes
Installation
PiEV Team
Mounting Type
Wall
Accessories
Standing Unit
Cable Lock
Yes
Waterproof
IP65
INPUT POWER
Input Rating
380~415 Vac; 50 / 60Hz; Three-phase / L1, L2, L3, N, PE
Power Factor
>0.98
Current THD
Compliant with IEC 61000-3-12
Efficiency
94%
OUTPUT POWER
DC Output #1*
IEC CCS Combo 2, 200-500 Vdc, 60A max.,25kW max.
(Optional: SAE DC)
PROTECTION
Protection
Over current, Under voltage, Over voltage, Residual
current, Surge protection, Short circuit, Over
temperature, Ground fault
USER INTERFACE & CONTROL
Display
2.7" OLED screen
Language
English (Other languages available upon request)
Push Button
Multi-functional buttons (LED light: Orange, Blue) /
Emergency stop button (Red)
Charge Options
Charge options to be provided upon request: Charge
by duration, Charge by energy
User Authentication
ISO/IEC 14443 Type A/B RFID for user authentication
COMMUNICATION
Network Interface
Ethernet (standard); 3G (optional)
ENVIRONMENTAL
Operating Temperature
-30oC to +50oC (-22oF to +122oF)
Storage Temperature
-40oC to +85oC (-40oF to +185oF)
Humidity
<95% relative humidity, non-condensing
Altitude
Up to 2000 m (6500 ft.)
MECHANICAL
Ingress Protection
IP55
Enclosure Protection
IK10
Cooling
Forced air
Charging Cable Length
4 m (13 ft.)
Dimension (WxHxD)/
Weight
680x430x230 mm (27 x 17 x 9 in.) 47kg (104 lb),
excluding plug and cable
REGULATION
Certificate
CE
Compliance
IEC 61851-1 / IEC 61851-23
INPUT POWER
Input Voltage (AC)
3 Phase, 400 Vac (360 ~ 440 Vac), 50Hz
Power Factor
>0.99
Nominal Efficiency
>94%
Wires
5 Wire, L1, L2, L3, N, PE
OUTPUT POWER
Number of Outputs
2 Nos.
Output Power
50kW Max.
Connectors
CCS Type 2
CCS Type 2
Output Voltage
200-500VDC
200-500VDC
Output Current
125A Max.
125A Max.
ENVIRONMENT
Ambient Temperature
Full Power: 0°C to 50°C De-rated: 50°C to 55°C
Storage Temperature
0°C to 70°C
Altitude
<2000 Mtr.
Humidity
Humidity
USER INTERFACE & CONTROL
Display
7" TFT LCD with Touch Control
Language
English
Key/Switch
Start/Stop, Emergency Stop (Mushroom Headed Red Color)
User Authentication
OTP/RFID based/Mobile App
Visual Indication
Mains, Charging Status, System error
DESIGN
Appeal
Sleek design
COMMUNICATION
Charger & CMS
Protocol: OCPP 1.6J (Open Charge Point Protocol)
Interface : Ethernet, GSM – 3G/4G
PROTECTION
Protection
Over Voltage, Under Voltage, Over Current, Short Circuit,
Surge Protection, Over Temperature, Ground Fault,
Residual Current.
REGULATION
REGULATION
IP55
Enclosure protection
IK10
Cooling
Air cooled
Wire length
Wire length
Dimensions (HxWxD)
1900mm x 750mm x 500mm
Weight
~350Kg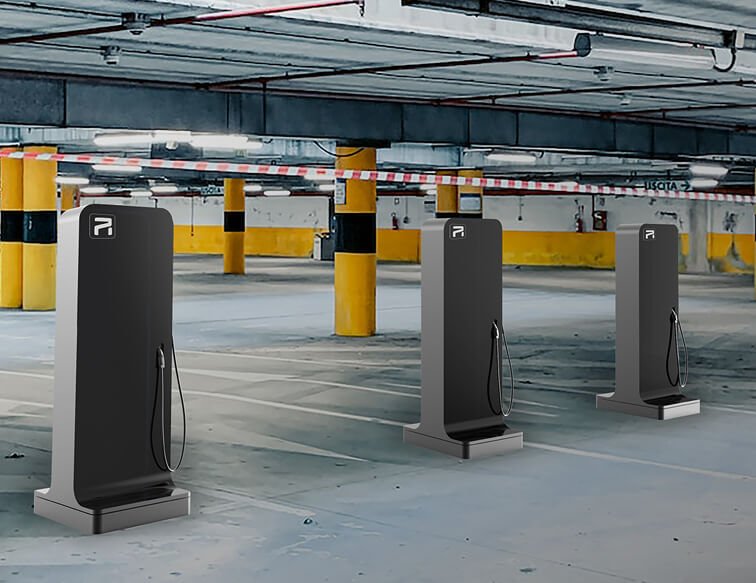 Plug your Parking into our Network.
Our Pi Wall EV and Pi One range of chargers are well designed to setup charging stations in the parking spaces, out in the open or underground. We have the right solution for residential apartments, office buildings & complexes, commercial spaces such as markets, malls, and movie theatres, institutions such as schools, colleges, and hospitals, government facilities.
Together we can ensure that your co-residents, employees, customers, visitors, staff or students are Always Incharge!
Styling and Technology coming together
Matching the glitz and glamour of the fashion and entertainment world, our stations Sparkle, Apple, and Lime are designed to respond to the context seamlessly and blending into your environment. Entertain and inspire your guests with a modern and futuristic station that multiplies value to your existing offering, a great addition for high street or fashion district, the premiere theatres, and the fabled red carpets.
The technology of the stations keeps pace with the design, ensuring the high and mighty of the fashion and entertainment world, as well as their fans and followers, are Always Incharge!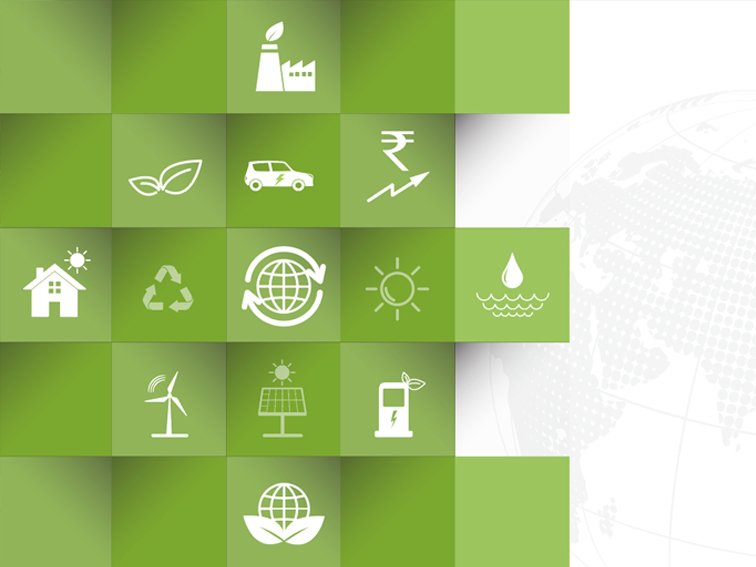 Standing Out for the Ultra
Differentiated charging for the more discerning. Make your leadership or the management team stand out. The Falcon range of stations are designed just for that. Great addition to financial district, info parks and government establishments.
Wireless charging, SafeMax™ safety features, and amenities like wi-fi and refreshment stations ensure that the people in charge are Always Incharge!

Electric LCVs are the ideal solution for first- and last-mile movements, as well as short-haul mid-mile transportation. Smaller deliveries rapidly shifting to electric scooters and bikes. Cities are moving to e-buses for their mass transport needs and e-rickshaws for point-to-point requirements.
Our Pi Bee range can service fleets of e-scooters and e-bikes, enabling the delivery people to encash a faster turnaround time. The Pi One range can service fleets of LCVs at their mother warehouse, either in banks, or placed next to the loading bays, allowing the vehicles to be charged while they are loading.
E-buses and HCVs can utilise the 100-600 kW range, charging them faster and hence enabling greater utilisation of expensive vehicular assets.
Schools and colleges can move to e-buses for their student and staff transportation needs. Large corporates can follow suit. Hospitals can utilise the power of electric vehicles for their ambulance fleet…. The possibilities to be Always Incharge are virtually endless!